For a healthier, better future for families, schools and communities
Most people in Africa today are not as healthy as their grandparents were, and they do not expect to live as long as they did. This is a shocking situation. It is not only due to diseases such as HIV/AIDS. It is also due to bad nutrition, lack of exercise and high levels of pollution in air and water. Further, as the populatrion grows, and as so many presidents cling on to power, domestic and community conflicts are commonplace.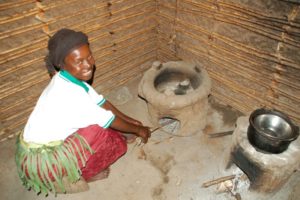 In response, we support a network of partners in Uganda, Kenya, Ghana and Zimbabwe to train their communities:
in organic farming and the cultivation of drought-resistant vegetables, indigenous trees and medicinal plants,
hygiene, nutrition and the treatment of common health complaints with home-made natural medicines,
income generating projects,
conflict resolution, and
what our partners advise can best help their communities.
It is in response to needs identified by our partners that conflict resolution has now become a central part of our work. Other needs to which, thanks to our supporters, we have been able to respond incude training in energy efficient stoves, training in making mango juice, establishing savings schemes, providing household rainwater collection tanks and training in animal husbandry. To help fight malnutrition in a district where the lakes have been privatised we have now been requested for help in establishing fish ponds. See our Appeal for funds!
Our aim is to enable communities to become more self-reliant, more environmentally con­scious and to live in peace.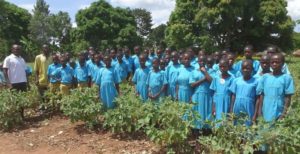 During the past two years our partners have become particularly active in schools. This work includes:
establishing school gardens of vegetables, medicinal plants and trees,
encouraging schools to provide lunches which are supplemented with vegetables from the garden.
organising debates on issues of nutrition and hygiene, which also enable children to develop critical thinking, and
ensuring that hand-washing facilities with water and soap are available be the school latrines.
Read more about the work of Discover in schools here. Click here to download our flyer, which includes our mission statement and gives some examples of our work.