DISCOVER works with African people
to discover, use and protect local resources for health and healing,
to rediscover positive skills and traditions that have been forgotten,
to grow in self-confidence and become more self-reliant, and
to live in peace and harmony with all members of the community.

The Discover logo shows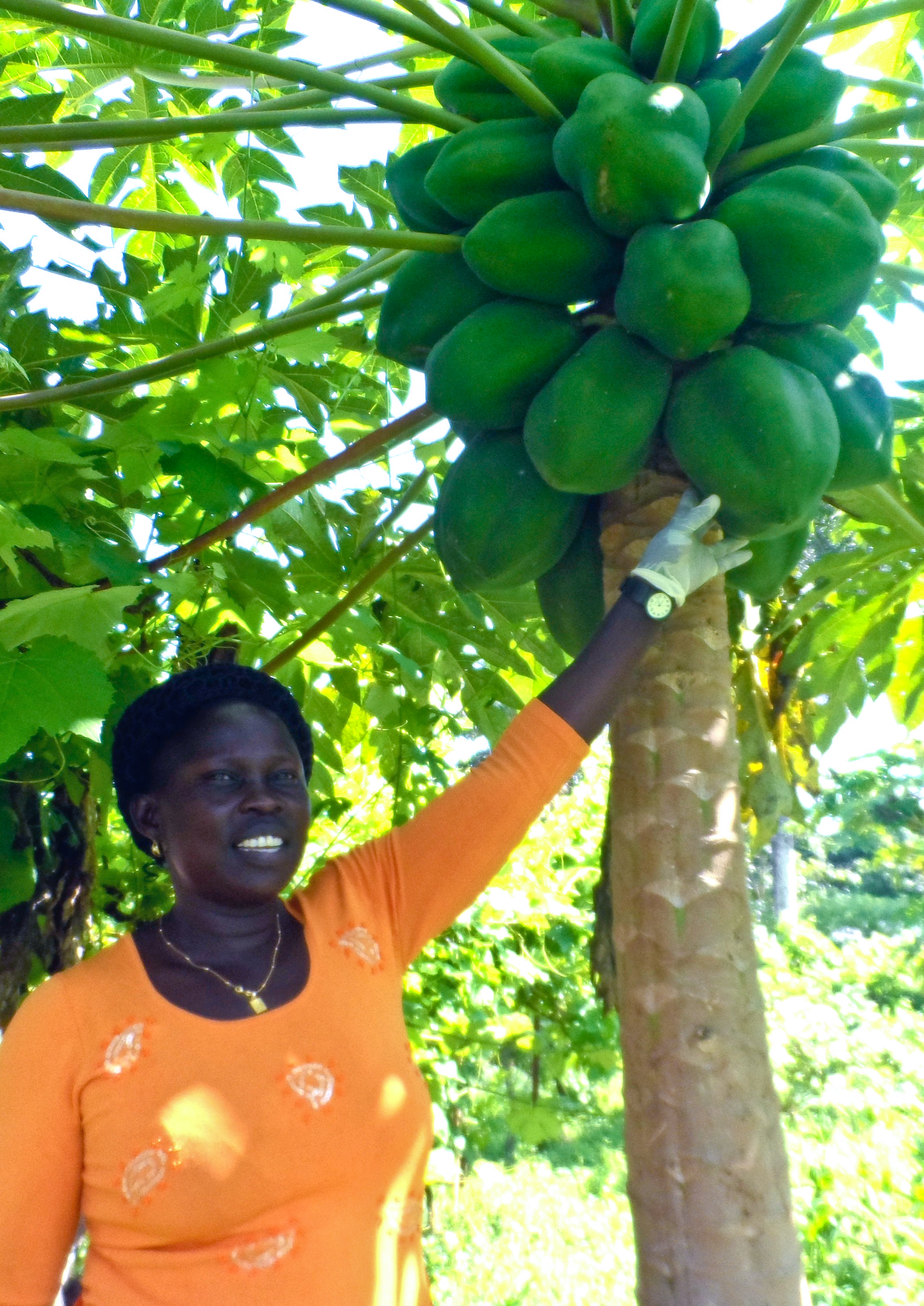 a papaya leaf.
The papaya, or pawpaw, grows almost everywhere in Africa, but few people realise what a remarkable plant it is. The ripe fruit is extremely nutritious. The leaves, seeds and unripe fruit have a wide range of medicinal properties. For example, the sap of the unripe fruit can be used in the treatment of septic wounds and the leaves can be used to treat diarrhoea and even malaria. And there are many more uses.
As groups of people share their knowledge, they are amazed at what they learn from each other, and a bond grows between them. In this simple way, knowledge grows, skills are developed, relationships are deepened and lives are enriched.
News!!
The next intensive 7 day training seminar in "Self-reliance in Health and Welfare" will take place in Nakaziba village, Kiboga District, Uganda, from 26 August to 1 September 2019.  You are invited to attend, or to sponsor members of your organisation to attend. Read more details. A vivid photographic report of the last training held in March this year can be read here.