DISCOVER works with African people, to enable them
to discover, use and protect local resources for health and food security,
to rediscover positive skills and traditions that have been forgotten,
to grow in self-confidence and become more self-reliant, and
to live in peace and harmony with all members of the community.

The Discover logo shows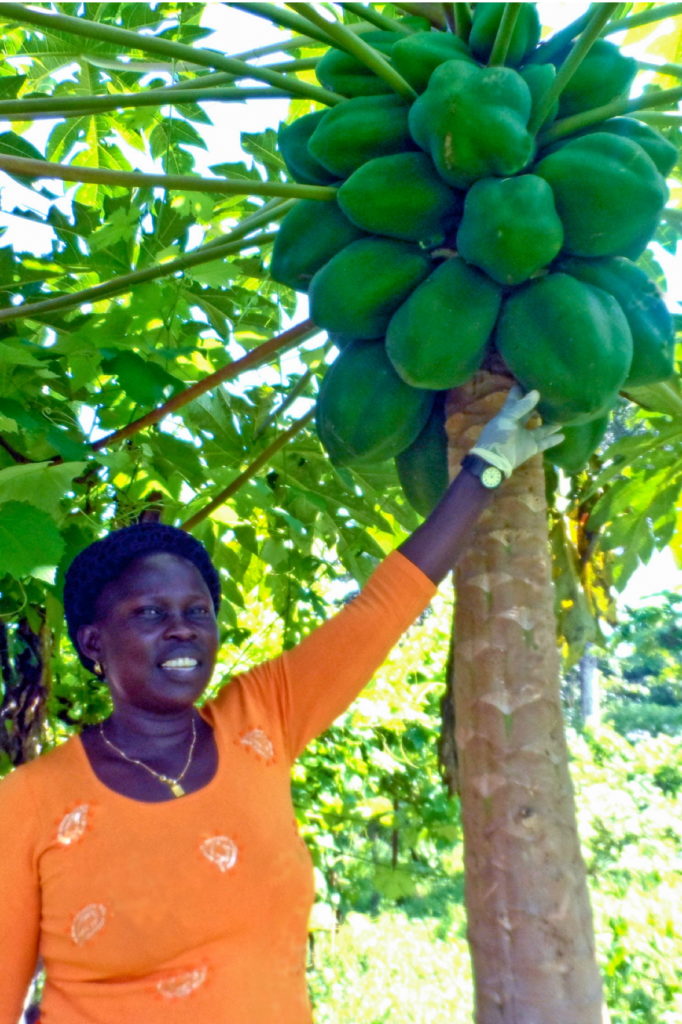 a papaya leaf.
The papaya, or pawpaw, grows almost everywhere in Africa, but few people realise what a remarkable plant it is. The ripe fruit is extremely nutritious. The leaves, seeds and unripe fruit have a wide range of medicinal properties. For example, the sap of the unripe fruit can be used in the treatment of septic wounds and the leaves can be used to treat diarrhoea and even malaria. And there are many more uses.
In short, the papaya or pawpaw is a wonderful resource for health and healing – and, potentially, for income.
In his recent book, the Ethiopian German political analyst Asfa-Wossen Asserate wrote, "Development aid only makes sense if it actually promotes the initiative of the local people." Discover is delighted to report that its partners in Uganda, Kenya, Ghana and Zimbabwe never stop taking initiatives! We believe that the secret of this success is the close connection we keep with our partners and the fact that we respond to the ideas they have about what they would like to do to promote the development of their communities.