Appeal for Funds – October to December 2018
Mangoes – producing juice and dried mangoes
Through the support of Discover themembership of the local group in the village of Maliba in Uganda has grown to 73. With the training they have received in organic gardening, natural healthcare and mushroom cultivation, coupled with the recently constructed rainwater
collection tanks, the local community is growing in confídence, skills and general well-being.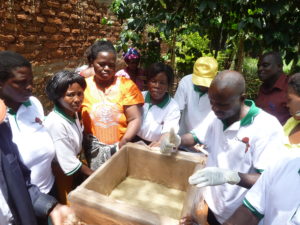 Now the group would like to take better advantage of their mangoes. Twice each year they enjoy a bumper harvest, with more than they can eat. The season passes quickly, leaving mangoes rotting on the ground. They are seeking training in juice production and solar drying and help in acquiring the simple equipment needed.
Amount required: 1500 Euro / £1375 / 1725 USD
A donation of 50 Euro or £45 will support one person to receive the training and pay his or her share of the equipment costs.
Monitoring visit to Uganda
In October / November Keith Lindsey, the Chairman of Discover, will spend over three weeks in Uganda visiting 19 different projects in various parts of Uganda. He will be accompanied by Rehema Namyalo, who has led many intensive training seminars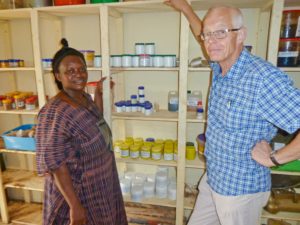 across Uganda. Their aim is to offer support and encouragement to our partners who are very active in improving the health and welfare in their communities. They will also visit the villages that, thanks to your support, received rainwater collection tanks last year. They will judge which was more successful: Nyirivu village that received two 10,000 litre tanks, or three villages near Kasese where 46 households received smaller, individual tanks.
Total cost: 4000 Euro / £3650 / 4600USD
Last updated 16 October 2018