Appeal for Funds – August to October 2018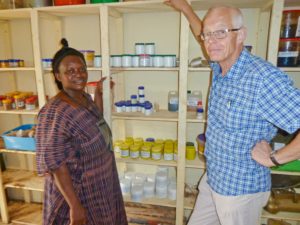 In October / November Keith Lindsey, the Chairman of Discover, will spend over three weeks in Uganda visiting 19 different projects in various parts of Uganda. He will be accompanied by Rehema Namyalo, who has led many intensive training seminars across Uganda. Their aim is to offer support and encouragement to our partners who are very active in improving the health and welfare in their communities. They will also visit the villages that, thanks to your support, received rainwater collection tanks last year. They will judge which was more successful: Nyirivu village that received two 10,000 litre tanks, or three villages near Kasese where 46 households received smaller, individual tanks.
Total cost: 4000 Euro / £3650 / 4600USD
They would like to have the two documents "Discover Starter-Pack" and "Coping with Drought" printed in Uganda. Discover has written these documents to support the valuable training seminars that many partners organize and run.
Total cost for printing: 1000 Euro / £910 / 1150USD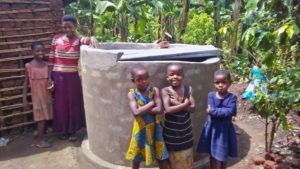 Robert Bwambale leads the very active Bumbura (Discover) Maliba Group. Many households benefited from rainwater collection tanks last year which were financed from your donations. They have also been active in combatting typhoid in the region and in training school children and their teachers in conservation gardening and natural healthcare. Now they wish to establish a facility for making juice, so that, for example, they can take advantage of the flood of mangoes that comes once a year.
For the necessary training and equipment they require 2500 Euro / £2250 / 2900 USD
Last updated 31 August 2018