Appeal for Funds – March to July 2018
Many thanks – we achieved our last target of £8500 for rainwater collection tanks. Tanks are now in place in Nyirivu Village – see our "news" page. Individual household tanks will be constructed in Kirembe in April.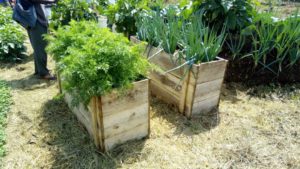 Support for school gardens and the promotion of hygiene and nutrition in 220 schools in Kaliro District, Uganda: £4500 (6300 USD)
Rainwater collection tanks for 60 households in Kirimya village, Uganda: 60 x 60 = £3600 (5000 USD)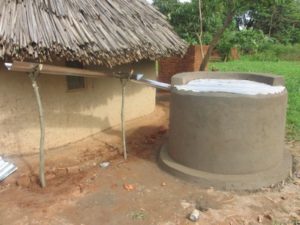 Support for a savings group of Moslem women in Mpugwe village, Uganda £500 (700 USD)
Support for 10 project leaders to attend our next intensive training in Bundibugyo in October 2018: 10 x £225 (10 x 320 USD)
Support for the purchase of a charcoal making machine for the Discover group in Kalerwe, Kampala, to enable them to generate some income and help the environment by using waste materials. £500 (700 USD)
Support for the Fweny Natural Medicine Networking group in South Nyanza, Kenya. They will train two more self-help groups in natural healthcare: £1750 (2500 USD).
.